AXA JAY LEATHER SOFA HD VIDEO:16 MIN
Sexy Axa Jay is on her chesterfield sofa wearing black nylons and heels. Naughty Axa lets us look up her skirt which is so short we can see that she is not wearing any panties. Axa being Axa decides to let us have a very good look and even spreads her ass cheeks and pussy wide just to be helpful. Axa lets us slowly have some really great views, she is good at this stuff, we can see why everyone likes her. next come those famous nips which get licked and pulled (not by us). The gorgeous Axa finishes by giving her pussy a good lube and then giving herself an even better Rogering with her pink vibe. All good stuff, and done in the best possible taste - of course.
Name:

AXA JAY LEATHER SOFA HD VIDEO:16 MIN

Content:

16 min. 24 sec.

Model:

Axa

Files:

3GP: 108.91 Mb
WMV: 446.98 Mb
MP4: 364.69 Mb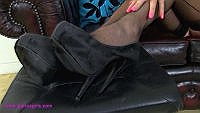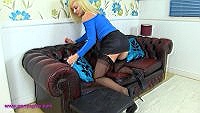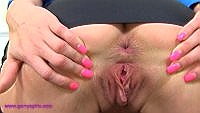 Join now to see full set!