AXA JAY ON PURPLE DUVET HD VIDEO:17 min
Axa Jay is wearing a body hugging dress and black FF stockings. Axa lets us have lots of glimpses of her black stocking tops and then a glimpse of her knickers before doing some long and wide spreads. Axa also lets us do some long close ups of her pussy and sexy bumhole. Next out come the nips which are amazingly long and erect, more nice close ups. Axa is a very supple girl which can be seen by how wide and far back she can get her legs. As if all of this isn't enough Axa inserts her panties into her pussy and finishes by giving herself a good seeing to with two fingers in her pussy. A very entertaining and sexy girl.
Name:

AXA JAY ON PURPLE DUVET HD VIDEO:17 min

Content:

16 min. 18 sec.

Model:

Axa

Files:

3GP: 108.35 Mb
WMV: 444.07 Mb
MP4: 361.65 Mb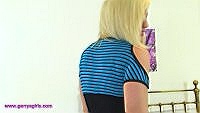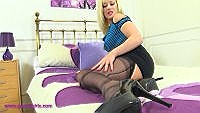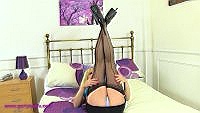 Join now to see full set!