MOUSE RED DRESS 157 IMAGES
Mouse doesn't care that her thong and shoes clash with her dress, Mouse will always look good, even in blue shoes :). Mouse teases, by pulling her thong between her lips, inserting fingers and spreading her pussy and arse cheeks wide, more in your face than teasing really. After this Mouse puts her plastic candles in her pussy (more than one) and her bottom. She is so so naughty, but she does this in her stage act so it's ok.
Name:

MOUSE RED DRESS 157 IMAGES

Content:

157 Images

Model:

Mouse

Files: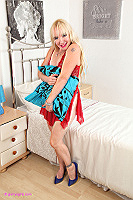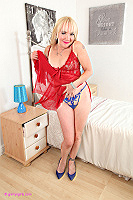 Join now to see full set!