RED ON WHITE SOFA LENGTH: 14:50
Red starts off in a very sexy leopard look pencil skirt with see through sheer black knickers and nylons of course. Red soon gets her hand inside her knickers to play with her clit. Next the knickers come off for a licking. Next legs very wide, pussy lips covered in lube and also very wide and then 3 fingers rammed in. It is no wonder Red's poor pussy is looking so pink and swollen, next it gets a large (Red of course) dildo pushed inside it. I did feel sorry for the poor mistreated thing. Red always gives very good value and this is a good one.
Name:

RED ON WHITE SOFA LENGTH: 14:50

Content:

14 min. 50 sec.

Model:

Red

Files:

3GP: 97.76 Mb
WMV: 388.29 Mb
MP4: 328.78 Mb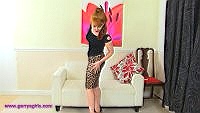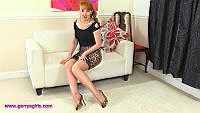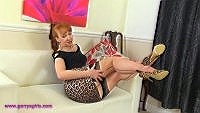 Join now to see full set!