SCARLET BLUE THROW CHAISE 1080P VIDEO TAKEN FROM 4K:15:55:
Scarlet in heels and fishnet stockings. Scarlet starts of standing and bends over, so we look up her skirt, then she reclines and gets her nice tits out so we have a good look. Then we go down to her open legs only to find that Scarlet pulls her panties across and then decides to open her pussy wide, Scarlet is delicately made so no one will fall in. For some reason scarlet is very wet. It's surprising how wide scarlet can get her legs and I was contemplating that when Scarlet did something quite rude and proved how wet she was by showing the camera the inside of her knickers. This was very kind of her and was much appreciated. You don't always get models doing this you lot, take note and make the most of it. Next scarlet goes right back with her legs either side of her ears, extremely rude, in conjunction with that wet pussy. Next Scarlet turns her knickers inside out so we get to see the wetness on them and also see her open pussy in the same view, great idea. Lots more great angles and to finish a real scarlet orgasm, it took me by surprise but then that isn't difficult. Scarlet finishes with a long close up of her open pussy to prove the orgasm was real. I think this is a fantastic video from Scarlet, thanks for your work.
Name:

SCARLET BLUE THROW CHAISE 1080P VIDEO TAKEN FROM 4K:15:55:

Content:

Model:

Scarlet2

Files:

MP4: 976.26 Mb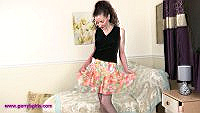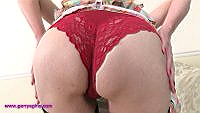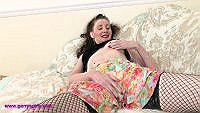 Join now to see full set!